…en riktig såpa, 2001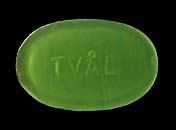 Web-project made for Svenska Dagbladets (Swedish news paper) website in 2001.
By trying to chase the soap with the mouse, you generated soapbubbles with lines from a Swedish soap-opera.
The project is not online any longer as it doesn't support current web browsers. May be one day in the future I will make a new version of the work.